May 19, 2020 • 34M
Ginta iesaka maijā
Psiholoģe un psihoterapijas speciāliste Ginta Ratniece dalās ar savām pārdomām un pieredzi...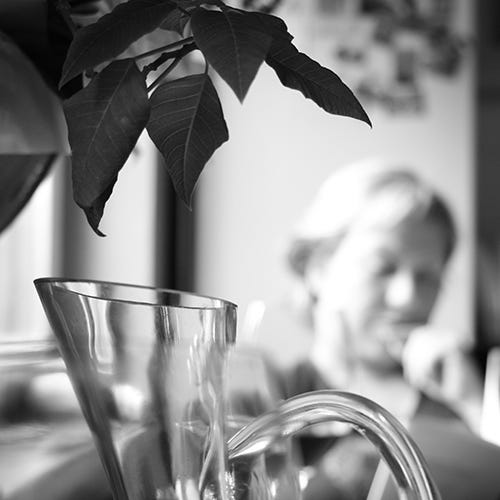 Dārgie draugi!

Sveicināti maija ieteikumu festivālā… jo šodien ieteikumi tik tiešām birst kā no pārpilnības raga!

Tātad šodien iesakām:
Anetes ieteiktā grāmata zem Aprīļa ieteikumu epizodes ir How to think More Effectively: A guide to greater productivity, insight and creativity (The School of Life 2020).

Luīzes līdzieteikumi ir Daniel Kahneman  (1934) Thinking, Fast and Slow (2011), latviski izdota kā Domā ātri, domā lēnām (2012, Jumava).

Un Julia Cameron (1948) The Artist's Way (1992). 

Piesaucam arī Estanislao Bachrach grāmatu, kuru detaļās apspriežam Ep.7 Radošums II.

Ginta atsaucas uz psihoterapijas pamatprincipiem veltīto bonusepizodi, iesaka grāmatas krieviski meklēt ЛитРес un rekomendē:

Lori Gottlieb (1966) Maybe You Should Talk to Someone (2019). Ir pieejama arī viņas TED Talk How changing your story can change your life. 

Gintas lasītie citāti no Lori Gottlieb grāmatas (šeit saīsināti) ir:

'People wanted a speedy solution to their problems, but what if their moods had been driven down in the first place by the hurried pace of their lives? They imagined that they were rushing now in order to savor their lives later, but so often, later never came. The psychoanalyst Erich Fromm had made this point more than fifty years earlier: "Modern man thinks he loses something—time—when he does not do things quickly; yet he does not know what to do with the time he gains except kill it." Fromm was right; people didn't use extra time earned to relax or connect with friends or family. Instead, they tried to cram more in.'

Un:

'But Wendell told me that by diminishing my problems, I was judging myself and everyone else whose problems I had placed lower down on the hierarchy of pain. You can't get through your pain by diminishing it, he reminded me. You get through your pain by accepting it and figuring out what to do with it. You can't change what you're denying or minimizing. And, of course, often what seem like trivial worries are manifestations of deeper ones.'

…

No Irvin Yalom (1931) darbiem pieminām The Theory and Practice of Group Psychotherapy (1970), Existential Psychotherapy (1980) un When Nietzsche Wept (1992), kas latviski izdots kā Kāpēc Nīče raudaja (2009, Jāņa Rozes apgāds).

Ginta citē no Creatures of a Day: And Other Tales of Psychotherapy (2015):

'I glanced at the clock. Only a few minutes remained. How to use them most effectively?

"I wonder, Natasha, if you have questions you want to ask me?"

"Hmm, that's unusual. Yes, I have a question. How do you do it? How do you cope with being eighty and feeling the end approaching closer and closer?"

As I thought about my reply, she said, "No, I'm the cruel one. Forgive me, I shouldn't have asked that."

"There's nothing cruel in your question. I like your asking it. I'm trying to formulate, to put together, an honest answer. There's a Schopenhauer quote that compares love passion with the blinding sun. When it dims in later years, we suddenly become aware of the wondrous starry heavens that had been obscured, or hidden, by the sun. So for me the vanishing of youthful, sometimes tyrannical, passions has made me appreciate the starry skies more and all wonders of being alive, wonders that I had previously overlooked. I'm in my eighties, and I'll tell you something unbelievable: I've never felt better or more at peace with myself. Yes, I know my existence is drawing to a close, but the end has been there since the beginning. What is different now is that I treasure the pleasures of sheer awareness, and I'm fortunate enough to share them with my wife, whom I've known almost all of my life."

[...]

"All the symptoms you described yesterday—being removed from life, being insulated, not being in your life—all served to anesthetize yourself from the pain inherent in being a living soul. Let's look at how we began. You entered my office with your photograph—"

"Oh no, not that again!"

"I know you forbade me to discuss it, but I'm disobeying you because it's too important. Please listen to what I'm going to say. You know all this already. I'm not telling you anything you don't already know. It's just easier to fend off something told to you from the outside than it is something rising from the depths of yourself. I believe that some part of you had already arrived at the same conclusion I'm suggesting to you. It's all there in that dream about traveling the same road as Baloo. I'm struck that your dream, which offers the key to our puzzle, returned to you just as we prepared to stop. And the photograph you gave me at the beginning was a hint to me about what direction I should take with you."

"You say I knew all this? You give me far, far too much credit."

"I don't think so. I'm just siding with the part of you where wisdom dwells."

We both looked at the clock. We had run over several minutes. As Natasha rose and collected her things, she said, "May I get back to you by email or Skype if I have more questions?"

"Of course. But remember: I'm aging. So don't wait too long."

…

Ginta iesaka arī Renée Fleming (1959) albumu Sacred Songs (2005), kurā iekļautais Wolfgang Amadeus Mozart (1756-1791) Vesperae solennes de confessore, K.339: Laudate Dominum (1780) ir mūsu audiovēstuļu nobeiguma mūzika. Pieminām arī operas Der Rosenkavalier (1911), Die lustige Witwe (1905) un Thaïs (1894). YouTube pieejamā Laudate Dominum versija Patricia Janečková izpildījumā ir šī.
Patīkamu klausīšanos, un - kā vienmēr - mēs ar lielu prieku dzirdētu Tavas reakcijas uz mūsu ieteikumiem, Tavus ieteikumu vai arī jebkuru citu domu, ko šis projekts Tevī ir raisījis… tepat komentāros, Gintas Facebook lapā vai arī uz e-pastu runatargintu [a] gmail . com.